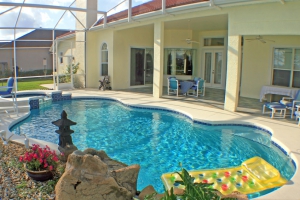 What goes wrong? A lot of things! Loan denial. Title problems. Open permits. Code violations. Insurance problems. These are just a few of the deal killers plaguing the local market. Here are some things South Florida home buyers can do to ensure their deal goes smooth:
1. Make sure your contract states "seller to close out open permits and code violations prior to closing": That one sentence requiring seller to close out any open permits can save buyers a lot of headaches before and after closing no matter which version of the Florida contract is used.
2. Make sure your title company orders a code violation /open permit /municipal lien search: This search is known in the real estate industry as simply a"lien search".  As formerly bank-owned properties are now being re-sold by investors,  these same investors are now discovering lien and code violations from previous owners.  Make sure a full lien/code/permit search is ordered within the inspection period. The cost for a lien search ranges from $180-$350 varies by municipality but it worth every penny.
3. If you are buying a condo and plan to make less than a 25% down payment: You will find it tough to get financing. Only an estimated 15-20 condo buildings in Miami-Dade County are currently approved for FHA financing. Inquire in advance with your lender before making an offer whether the condominium building will qualify for financing. Note that a high ratio of renters to owners can make financing difficult. You can search for approved condos at FHA approved condo search. Also check out our intel on 5% down approved Florida condo buildings
4. Read the condo or HOA estoppel letter yourself and read it carefully: Buyers should not rely solely on others to read the Condo Estoppel Letter. In addition to the regular maintenance fees it will contain important information on special assessments, parking information, additional maintenance fees, and unit violations that may have not been on the contract or condo disclosure.
5. Obtain a Closing Estimate from your lender: Request  two or three estimates from loan/mortgage professionals who are recommended by a friend, family member, or real estate professional who completed a closing with them recently.  Ask your sources what rate they received and what their closing costs were in order to have a point of reference going into the conversation. Closing Estimate
6. If you are self-employed in any way (sole proprietor, a 1099 contractor, own a company but issue a W2): You will likely need a mortgage broker/lender, not a conventional bank. Qualifying a self-employed borrower is trickier than a W-2 employee, but someone with experience will know how to get it done.
7. The new consumer finance laws really benefit borrowers: All lenders must provide borrowers a Closing Disclosure when you apply for a loan and then 3 days before closing once again itemizing all loan fees.  Any changes to these fees along the way require a revised disclosure, thus assuring a "no surprise" closing. Insist on written estimates and let them know you are aware of these changes.
8. Be aware of which property issues may cause loan or insurance problems: Property related issues such as a low appraisal, termites, flat roofs, older roofs, outdated electrical wiring, rotting wood, illegal additions, and/or lack of storm shutters can cause insurance or lending issues. Ask about a four-point inspection early on from your insurance agent.
9. The best interest rates go to borrowers who do their homework: Know your credit score and have your W2, bank statements, and tax returns ready. If self-employed, know that your rate and closing costs are likely to be a bit higher as you may be perceived as a higher risk.
10. Read those ultra-boring condominium documents carefully: "Must reads" include the Articles of Incorporation, Declaration of Condominium, Bylaws, Amendments, FAQ, and the Budget. Though these documents are lengthy, they outline the rules and procedures the buyer will abide by when purchasing a unit—e.g., leasing the unit, running an Airbnb, trash policies, or displaying your favorite country's flag on your balcony.  sample condominium documents.
11. For a condo purchase make sure your closing documents include an "Assignment of Parking Space": This states by the seller which parking and/or storage spaces are being assigned. See sample assignment of parking space.
12. Title insurance: Make sure to get a copy of your Florida Owners Title Insurance Policy approximately 8 weeks after the closing. This paper insures you from liens and claims against your property.
With the support of the listing agent, selling agent, and the title company/attorney, buyers can be provided the best available information for their decision-making process.
You can request a title quote here or call 305-271-0100 or write us at info@theclosingcompany.net. We also offer a complimentary contract review in our office or via telephone.
Disclaimer: The Closing Company, Inc. is not a law firm and is not providing legal or tax advice in this publication. For legal advice, please consult with a licensed attorney. For tax advice, consult with a Certified Public Accountant.