As settlement providers, we are on the perimeter watching loans fail or succeed and buyers struggle looking for affordable housing. Condo financing can be complicated and in many cases, not possible with less than 25% down payment.
Patricia Perez, a Loan Officer from PRMG recently emailed out a list of approved condos for 5% down payment that were tried, tested and closed. This list can be useful for our mutual clients seeking a a property using 5% down payment with financing.  Patricia can be reached at (305) 905-3060 or pperez@prmg.net
Here is the email :
Yvette,
Here is our June 2017 approved condo list with 71 projects approved in Florida.  Buyer's can purchase with only 5% down payment if they will live in the unit.  Use this to get additional listings in those projects.  Call me with your buyer's scenarios and let's put together some deals together this month.
100 Hidden Bay 3370 Hidden Bay, Aventura
Abbey Park Gardens 1790 Abbey Road, WPB
Applewood Village IV 2933 Carambola Circle, Coconut Creek
Bent Tree Gardens West 9930 Pineapple Tree Drive, Boynton Beach
Blue Lagoon 5085 NW 7th Street, Miami
Breeze 1555 N Tresure Drive, North Bay Village
Cascades of Lauderdale 7840 NW 50th Street, Lauderdale
Colony Point 1 900 Colony Point Circle, Pembroke Pines
Conony Point 3 1100 Colony Point Circle, Cooper City
Courts at Doral Isles 630 NW 114 Avenue, Doral
Courtyards at Nautica 4311 SW 160 Avenue, Miramar
Cypress Village 7115 Miami Lakes Drive, Miami Lakes
Diamond Head Point 503 N Causeway, New Smyrna Beach
Estuary of Marco 2193 San Marco Road, Marco Island
Fairview at Pembroke Pointe 10350 NW 11th Street, Pembroke Pines
Gabriella Center 7641 NW 183rd Terrace, Hialeah
Granada Village F 2001 Granada Drive, Coconut Creek
Gulf Key 540 Neptune Avenue, Long Boat Key
Indian Summer Village 281 W Park Drive, Miami
Isle of Sand Key No. 1 1621 Gulf Blvd, Clearwater Beach
Isles of Inverrary 6575 W Oakland Park Blvd, Lauderhill
Jackson Manor 2319 Jackson Street, Hollywood
Karanda Village 1 "D" 3573 Cocoplum Circle, Coconut Creek
La Costa Brava Lakeside 776 E Michigan Street, Orlando
Lago Grande 2605 W 67th Place, Hialeah
Lake Forest 2850 Forest Hills Blvd, Coral Springs
Lakes of the Meadow Village Homes 4855 SW 152 Court, Miami
Lakeview at Hammocks E 9727 Hammocks Blvd, Miami
Leeward at Islands at Doral 10775 NW 83rd Terrace, Doral
Marbella at Spanish Wells I 28118 Tamberine Court, Bonita Springs
Marina Real No. 1 12338 NW 11th Lane, Miami
Marina Real No. 3 12304 NW 11th Street, Miami
Mirador 1200 1200 W Avenue, Miami Beach
Misty Lake North 530 NW 214th Street, Miami
Oakwood on the Green 9795 Riverside Drive, Coral Springs
Oleander 5250 Las Verdes Circle, Delray Beach
One City Park 801 S Olive Avenue, WPB
Palm Aire Country Club No. 10 4020 W Palm Aire Drive, Pompano Beach
Palm Aire Country Club No. 53 2900 N Course Drive, Pompano Beach
Paloma Lakes 4651 Minosa Terrace, Coconut Creek
Parker Tower 3140 S Ocean Drive, Hallendale Beach
Point Royale Townhouse 19532 SW 103 Court, Cutler Bay
Polynesian Gardens 408 NW 68th Avenue, Plantation
Pond Apple Place No. 3 4179 NW 22nd Street, Coconut Creek
Preserve at the Shores at Berkshire Lakes 7685 Meadow Lakes Drive, Naples
Sabal Bay 8218 72nd Street E, Brandenton
Sabal Pine East 2905 SW 22nd Avenue, Delray Beach
Sandpiper Lake at Pelican Bay 150 Blue Heron Drive, Daytona Beach
Sherwood I 273 Robin Hood Circle, Naples
Shoma Homes at Key Cove 2734 SE 15th Place, Homestead
Springs Colony Club 3057 Coral Springs Dr, Coral Springs
Summertree Village at California Club 451 Ives Dairy Road, Miami
Sunrise Lakes Phase 4 10312 NW 24th Place, Sunrise
Taracomo 13731 SW 84 Street, Miami
Terrazas Del Sol 2680 W 76th Street, Hialeah
Tuscany No. 4 2864 SW 83rd Ave, Miramar
Veranda at Doral No. 2 5260 NW 109th Avenue, Doral
Viewpointe of Margate 5580 Lakeside Drive, Margate
Village Brooke 3279 Beneva Road, Sarasota
Village by the Bay 3175 NE 184th Street, Aventura
Village Homes at Country Walk 13768 SW 149th Circle, Miami
Villas at Harbor Isles 5012 S Harbor Isles Drive, Ft. Lauderdale
Vineyards of Plantation 9065 Vineyard Lake Drive, Plantation
Waterside II at Bay Beach 4191 Bay Beach Lane, Ft. Myer Beach
Waterside Village 15714 Waterside Circle, Sunrise
West Palm Village III 2505 W 76th Street, Hialeah
West Poinciana Villas 7839 W 36th Avenue, Hialeah
Westview No. 7 1201 NW 99th Terrace, Pembroke Pines
Westview No. 8 1169 NW 98th Terrace, Pembroke Pines
Whisper Walk Section C 8132 Sweetbriar Way B, Boca Raton
Willow Green 3061 Willow Green, Sarasota
Sincerely,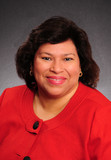 Patricia Perez
PRMG
Loan Officer
NMLS# 301035
(305) 905-3060
pperez@prmg.net
pperez.prmgapp.com/Default.aspx