$250 Settlement Fee March/April 2020 & Remote Online Notarization Available Immediately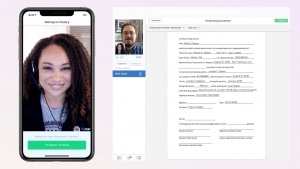 During these difficult times, we are striving to assist our customers in any way we can. We understand the need to limit person to person contact. We understand our crucial role in the final touchpoint of a transaction in implementing social distancing in the settlement services industry.
By offering a $250 reduced rate closing fee for March and April 2020 and remote online notarization to all our clients, we hope to assist buyers, sellers, realtors and lenders complete their transactions.  Clients need both preventive steps to stop the spread of Corona Virus and economic relief at this time.
The details:
$250 Settlement Fee: Valid for March and April 2020 on Refinance and Purchase transactions. Residential properties only. Limited to domestic USA signing
Remote online notarization available:  We are partnered with America's #1 innovator for remote online notarization 24/7 signings www.notarize.com we can quickly and easily orchestrate remote signings.  Notarize.com customer pricing for this service available here  but please call them ahead of signing to confirm your pricing. Most documents can be notarized for as little as $25 per document.
Remote Notary Signer: If  a client prefers an individual notary in person to sign them at home, we can inquire about using one of our qualified signing services.  Please note due to the virus, these services may be limited or not available.
Our client's health and safety are our primary concern and we will do everything to accommodate our client's needs.
Please contact us at 305-271-0100 or info@theclosingcompany.net with any questions or concerns.