Welcome to The Closing Company
Providing superior quality title insurance and escrow services to South Florida  for more than 15 years.  
What makes The Closing Company Title & Escrow rise above the crowd?
We provide secure, reliable, licensed and insured Florida title insurance and escrow services. We are affordable, fast, and attorney-owned.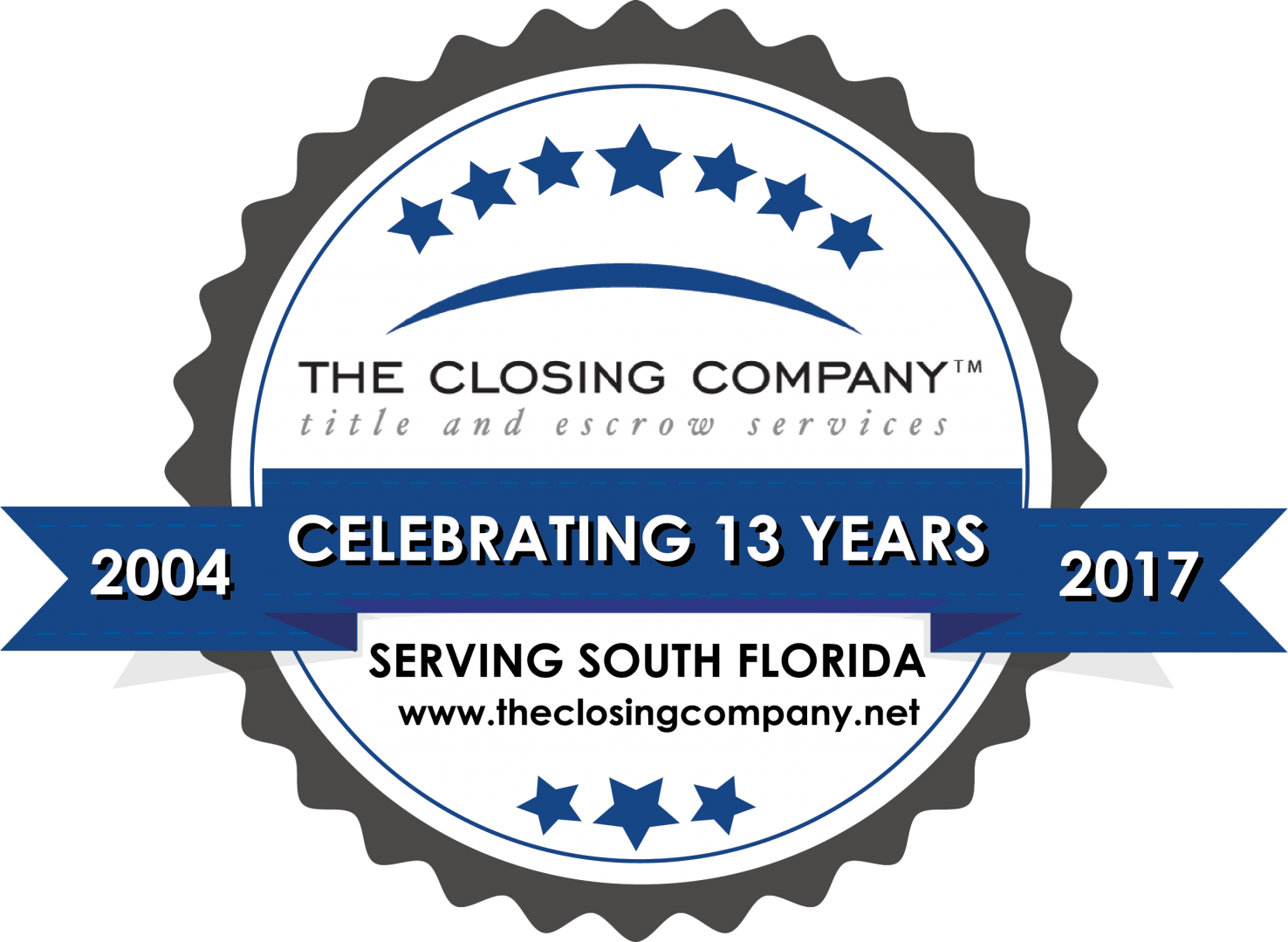 What services can we offer you?
Title Insurance
Get a no obligation quote
Purchase
Refinance
Equity lines
For sale by owner services
Florida title insurance services
Nationwide escrow services
Florida Power of Attorney order here
Quit Claim Deed order here
Comprehensive FIRPTA services
Remote closings in USA or internationally
Why choose us for your title and escrow needs?
With over 15 years of title insurance expertise and 30 years of legal experience, The Closing Company Title & Escrow Services offers affordable Florida title insurance, escrow, closing, and settlement services for buyers, sellers, realtors, and lenders in Miami, Florida.
The company is attorney-owned and as an appointed Florida Title Insurance Agency for Fidelity National Title Insurance Company and Old Republic Title Insurance Agency, the company is backed by two of the most solid and reputable title insurers in the world.
In addition, the company received the most desirable rating of "low risk" from Secure Settlements, Inc., a national vetting provider for the loan industry. The company is a member of the Florida Land Title Association and is certified for "Best Practices" by the American Land Title Association (ALTA). The Closing Company Inc. assists clients in navigating the often complicated and risky South Florida real estate market with solid title and legal expertise.
We come with decades of legal and title expertise and we're here to help you navigate the Florida real estate market. Click here to learn more about us.
Have Questions? Call 305-271-0100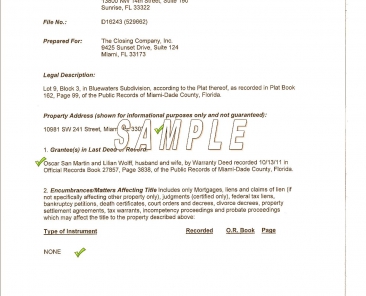 What is a title search?  A title search looks for mortgage, judgments and liens that are appearing  on public recorded against…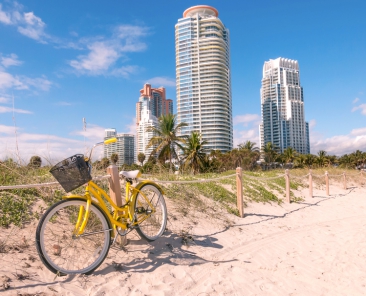 As the real estate industry races toward automated and paperless closings, buyers should keep a few things mind when they…
A title expert answers your questions
How Does the Closing Process work in Florida?
What is a Tiitle Search and Why Does it Matter?
We are a trusted provider for