Welcome to The Closing Company
Providing superior quality title insurance and escrow services to South Florida  for more than 15 years.  
What makes The Closing Company Title & Escrow rise above the crowd?
We provide secure, reliable, licensed and insured Florida title insurance and escrow services. We are affordable, fast,and attorney-owned. Providing superior quality title insurance and escrow services to South Florida for more than 15 years.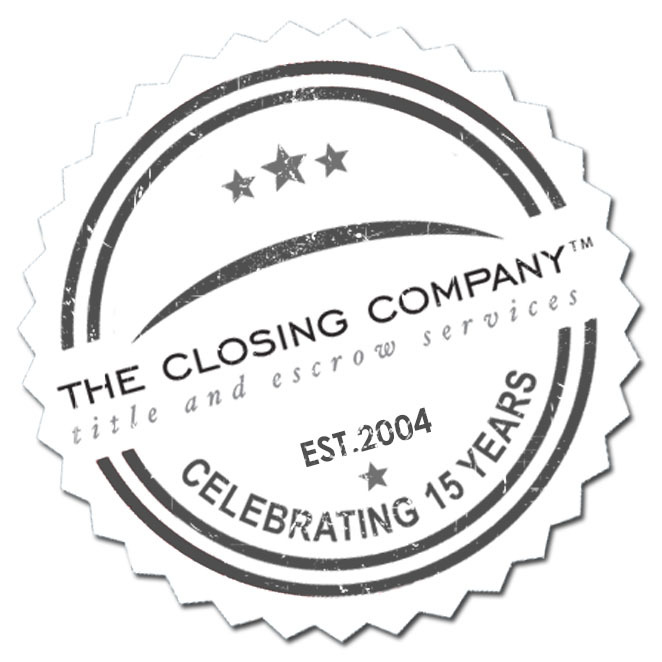 Why choose us for your title and escrow needs?
With over 15 years of title insurance expertise and 30 years of legal experience, The Closing Company Title & Escrow Services offers affordable Florida title insurance, escrow, closing, and settlement services for buyers, sellers, realtors, and lenders in Miami, Florida.
The company is attorney-owned and as an appointed Florida Title Insurance Agency for Fidelity National Title Insurance Company and Old Republic Title Insurance Agency, the company is backed by two of the most solid and reputable title insurers in the world.
In addition, the company received the most desirable rating of "low risk" from Secure Settlements, Inc., a national vetting provider for the loan industry. The company is a member of the Florida Land Title Association and is certified for "Best Practices" by the American Land Title Association (ALTA). The Closing Company Inc. assists clients in navigating the often complicated and risky South Florida real estate market with solid title and legal expertise.
We come with decades of legal and title expertise and we're here to help you navigate the Florida real estate market. Click here to learn more about us.
Have Questions? Call 305-271-0100
Mayra Guiulfo
Miaminet Realty
Realtor
I just wanted to thank your team, and you in particular, for the great work and patience. Hope to send you business soon when I return to Miami.
Massimo Giffuni
GC Global Realty
Business Vice President
I want to take the opportunity to thank you for all your professionalism and effectiveness through all the closing process. You were excellent! Thank you very much for all your help and I hope to do more closings with you. Regards.
Sophia Funk
Yvette and her staff are knowledgeable, friendly, and accommodating!
Dockside Partners, LLC
Thanks everyone for helping make this transaction go smoothly. Craig and I appreciate it very much!
Phyllis M. Meierv
ESCA Enterprises, LLC
Thank you so much for all of your patience, guidance, and professionalism throughout this process.
Sigrid Boldt
I was today at your office and Martin handled the closing. It was a great experience and it all went very smoothly. Thank you again for making this so much easier to go through.
Anonymous Seller
Short Sale
The Closing Company afforded me the opportunity to handle my sale with dignity and respect. The company has skilled people working on your behalf to ensure that your closing process is seamless and complies with Florida law. I couldn't have asked for a more professional company to have handled my closing. I would and have recommended this company to various people who needed a reputable company to assist them in the closing process. I thank the team at The Closing Company for a job well done.
Carlos Mesa
Esq.
I always smile when I see you thank the professionals that choose your company to close their real estate files, like the fine realtors and others that place their trust in your company to close the transactions they need closed for their clients….Well today I think The Closing Company needs some thanks too. Thank you for being competent, courteous, and professional to all of us! Thanks folks! You deserve the praise!
Lissy Perez-Arche
Transcontinental Lending Group
Loan Officer
I would like to thank each and every one of you for all the running around or staying late that you did on behalf of my dad. Each one of you, and I know there were others involved about whom I am unaware, somehow made a sacrifice to get this loan through, so to each of you and your staff, THANK YOU!
Ana Kearson
Prudential Florida WCI Realty
Your website is so much fun, so much information. Thank you, thank you. I love the pre-foreclosure for investors and the glossary of terms and websites.
Donna Cave
Suntrust Mortgage
I just want to thank everyone for their hard work and effort to get this deal closed. It's been a long process, but it's finally done and I just want to say thank you and I look forward to working with you all in the future! (Likewise, I'm working on another property Mr. Lee is purchasing and it will close this month if not early March).
Jim Caputo
HDMC Mortgage Corporation
I was very pleased with the service your company gave me on the loan we recently did. So here is the order for the next loan we discussed last night.
Tanya Marie Patron
Coldwell Banker
Realtor
Hey thank you so much for all of your hard work and everything that you have done for me so far. I will send you every deal that comes my way and you will definitely be doing my closing once I can save up for it.
Ricardo and Rosa Rodriguez
Bella Vista Condo Conversion Project
Just wanted to say THANK YOU for all your help. It was a pleasure meeting and working with you both. You guys have a great staff—helpful and courteous.
Barbara Mainster
Executive Director Redland Christian Migrant Association
On behalf of the children and families of RCMA in the Homestead area, thank you for the donation of $1,876.04, which represents 5% of your closing cost revenue for the month of December. These funds will be used to help migrant and low-income children of RCMA in the Homestead area. Again, thank you for your generous contribution.
Larry Friedman
Analar International Realty, Corp.
President
I have spent more than 30 years listening to my wife go crazy as a closing neared. The closing companies always waited until the day before the closing to get association escrow letters, etc. I cannot tell you what a pure joy it has been working with your company. It has to be the class act of the industry. Michelle is so darn competent, and nice to boot.
Joshua Katz
Finance Us Group, North Miami Beach, FL
President
Once again you guys AMAZE me…working under pressure can be a very nerve racking experience, and working with you Michelle has re-affirmed why I want to do all of my business with The Closing Company. I want you to know your hard work is so greatly appreciated. Thanks again for your hard work, and willingness to stay late… I am so overwhelmed I can't even pick the right words to express my gratitude…simply…THANK YOU!
Gina Fernandez
One Solution, Inc.
President
Yvette, once again, I would like to say Thank You. I sincerely appreciate the assistance you and your staff provided throughout the entire process. I'm especially grateful for the assistance I received from Judith, who always demonstrated the utmost respect and professionalism in her willingness to help. I could always count on her to answer any question, return my calls and reply to my emails. It was truly a pleasure doing business with The Closing Company. Thanks again!
Ana Ordonez
ACOL Realty
President and Broker
Thank you Yvette and Martyn. Hope to see you soon again. Thank you for your assistance and GREAT job. It is good to work with a supportive title company. Please thank Michelle Rico as well.
Linda Patterson
Seller
THANK YOU both so very much! I owe you a big dinner next time in Miami. Truly wonderful Yvette — I am very pleased with your company's service!
Steve
Thank YOU — it's a real pleasure doing business there.
Clara Susana Escobar
Florida Realty of Miami
Realtor
I have worked with the Closing Company for 14 years. They are professional, diligent and always go beyond your expectations. Just Try Them!! You'll get hooked!!
Dee
Seller
It took a lot less time than I expected to sell my house. Everything moved so quickly after we signed the contract and The Closing Company made it so easy to get things done. The closing of the sale was so smooth and easy before I knew it we were done and I was on my way to a new beginning in another city. They were amazing.
Veronica
Realtor
Thank you Yvette and Johanna for your professionalism and for keeping me informed every step of the way through my clients purchase of there first home. It was truly a pleasure working with you both. I look forward to working with you again in the future.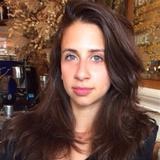 Anna Karan , Realtor
EWM Realty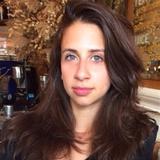 You're the best. Thank you so much for taking care of this, and everything throughout this process.  Was a pleasure working with you.
Felix Munoz
Professional, great service, and friendly staff.
Juan Puig
Very professional and efficient, kept us informed thru the closing process
Mary P.
I'm very pleased with the expedient service in arranging a closing in less than 3 weeks. Great staff and professionalism makes me a repeat client
Jan P.
Professionals. Absolutely the best. Calm and precise, and no rush. Thank you.
Kelly R.
Buyer
I can't say enough about my experience with The Closing Company. Yvette and Johanna had my back every step of the way – highly recommend !!
Luz Abreu
Realtor
I just want to say it was a pleasure working with you. Johanna was always very responsive and helpful hands down to her. And the closing went fast and every important detail was explained to my buyer.  You are an amazing team and I hope to work with you again in the near future.
A title expert answers your questions
How Does the Closing Process work in Florida?
What is a Title Search and Why Does it Matter?
5 Things Every Buyer Must Know In South Florida
FEATURED POSTS

Why we should be your FL title agent at every turn
Why choose us for your closing at every turn? $250 Settlement Fee Our low settlement fee for residential purchases and...
We are a trusted provider for