$450 Special Settlement Fee Extended into Summer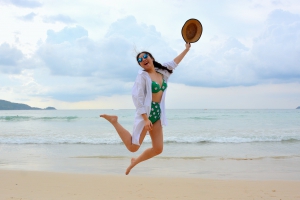 Special $450 settlement fee extended until 7/31/18. 
Summer is here and the intense heat can translate into savings for your clients.  Save $500* on your client's closing and use a trusted, reliable and experienced Florida title insurance firm with 15 years in business and 32 years practicing law. Our company is attorney owned and operated with one attorney,  affiliate attorneys and two licenses title agents on staff. About us
What does the $450 Settlement Fee include?
Title examination by Attorney or Licensed Title Agent
Prepare title insurance commitment and comply with all requirements
Tax search
Order mortgage payoffs for open mortgages and all liens
Request Homeowner/Condominium Association payoff letters for maintenance fees
Inquiry Homeowner/Condominium Association for special assessment and litigation information
Check for municipal liens, code violations and open permits
Coordinate the loan closing and title insurance for the new lender
Prepare all legal documents, e.g. loan documents, affidavits, power of attorney, bill of sale, deeds, corporation resolutions and/or FIRPTA documentation
Prepare the Closing Disclosure ("CD") or  HUD
Pay all open mortgages, liens, judgments and HOA dues as part of the settlement process
Complete physical or electronic closing with all parties to the transaction
Disburse closing funds and pay off all parties
Record the deed and mortgage and all other necessary documents with the Clerk of the Court
Issue owner's and lender's title insurance policy (approximately 8-12 weeks after closing)
Questions? Please call 305-271-0100 or place title order or get a quote for more information
*$450 settlement fee offered for new orders for a residential purchase or refinance closing received until 7/31/18  Please reference SUMMER450 when sending order.