COVID19 Related Safety Implementations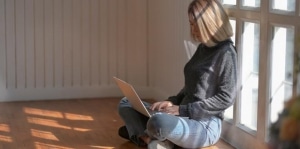 Dear Clients:
During these rapidly evolving and uncertain times, we wanted to share how The Closing Company, Inc. is  working to limit the community spread of COVID19.   Closings are about the future and we want to keep clients moving toward their purchase, sale and refinance goals as safely as possible.
Here are some important COVID-19 related updates to our closing process:
Before the closing:
Wire funds for deposits or cash to close to reduce viral transmission via paper 
Prior to closing, we will email the clients health screening questions as recommended by ALTA.
If you are sick with a fever, cough or suspect yourself to have been exposed to COVID 19 please do not come to the office. We will work together toward an alternate solution
If you are out of state, you may sign and  notarize and UPS documents back to us. Please where gloves and masks , if available.
Remote Online Notarization ("RON"): This functionality is not yet available with most lenders but should be within next few weeks.  This process allows the buyer, borrower and seller to sign their documents using  a webcam in front of a notary .  Demo video
Curbside or "Patio" Signing: This option is encouraged, weather permitting.
Office Signing:  Here are ways we are trying to reduce our in person contact and the safeguards we are implementing in our office during the closing to protect our Borrowers/Buyers and our staff:
Only required signers come to our office
We will provide gloves  for you to use during the signing process
We will ourselves will wear gloves and a mask
Table and chairs will be wiped down with sanitizer before/after the closing
We will make effort to maintain the proposed 6 ft distance at the signing table
Keep your new pen and take it home!
Notary Signer at Home/Work:  A remote notary signer service may be requested but is subject to availability and additional fees will apply.
After the closing:
We will email you electronic copies post -closing and will not be providing paper copies until circumstances allow. These documents will be password protected and the password will arrive in a separate email.
Your document will be electronically recorded reducing further impact
Please send us your feedback on how we can further alleviate your concerns or call 305-271-0100 or info@theclosingcompany.net.
We are here to serve and maintain as much continuity as possible in the closing process.
We wish you a safe and healthy week!