FinCen GTO issued 8/22/17: What does this actually mean for Corp/LLC cash buyers?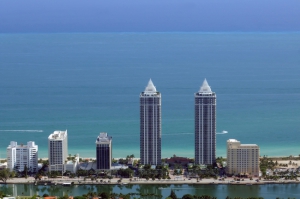 On August 22, 2017 the Financial Crimes Enforcement Network ("FinCEN") , within the U.S. Department of Treasury, issued another geographic targeting order ("GTO") for closings occurring on or after Friday, September 22 , 2017-March 20,2018. It contains the same instructions as previous orders but now includes wire transfers as a form of funds.
Transactions Covered by the September 2017 GTO
All offices and agents are required to collect and report information respecting certain real property purchases which meet ALL of the following:
1. Sale of residential property located in Miami-Dade, Palm Beach or Broward County;
2. Sale completed on or after September 22, 2017, through March 20, 2018 ("Order Period").
3. Sales price of $1,000,000 or more;
4. The buyer is a legal entity, e.g., limited liability company, corporation, partnership, or similar business entity, but not a trust;
5. Purchase is made without a bank loan or other similar form of external financing (financing by a financial institution that is required to have an anti-money laundering policy); and
6. Purchase price is paid, in whole or in part, using currency or a cashier's check, certified check, travelers check, money order in any form, personal or business check or a funds transfer (wire transfer).
What will happen differently on these transactions?
Title insurance commitment will have additional requirements for title company/attorneys.
Title company to complete IRS Form8300 within 30 days after closing.
Buyer Representative of buying entity to complete a Supporting FinCEN GTO Affidavit which includes the identity of any 25%+ beneficial owner of the legal entity and the type of photo ID obtained by title company.
Title company to send copies of Form 8300 and a supporting FinCEN GTO Affidavit to their underwriter within 30 days of the closing.
How this will affect the mechanic of future transaction:
Companies with multiple layers of ownership (i.e. LLC with various offshore member companies) will need to provide details on beneficial interests of those companies as well and provide photo IDs of those individual beneficial owners.
Representatives will be signing documents confirming individual identity of the purchasers.
Final order can be viewed here: FinCEN Real Estate GTO Order – 8.22.17 Final for execution – Generic
Companies purchasing real estate meeting above criteria need to plan ahead to have all this information ready for the title company/real estate attorney handling this transaction. Please contact us at 305-271-0100 or info@theclosingcompany.net for more information.
Disclaimer: The Closing Company, Inc. is not a law firm and is not providing legal or tax advice in this post.  For legal advice, please consult with a licensed Attorney. For tax advice, consult with a Certified Public Accountant