How buyers can overcome the challenges of condo loans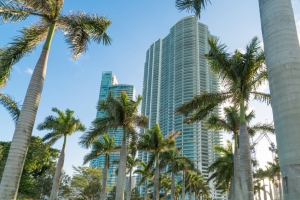 Due to the difficulty over the last 10 years with condo loans and cancelled files, we reached out to a Lender that consistently closes condo loans successfully. We wanted to find out what it takes to get a borrower approved for a condo loan and to pass this intelligence on to our buyers and realtors. We learned that it is as much about the condo association itself as it is about the borrower. Here is our Q&A session with Isaura Enamorado, Branch Manager at Paramount Residential Mortgage Group Inc.   By taking advantage of the new available programs and extreme planning ahead, a buyer can close on their condo and in some cases even put 3-10% down payment.
QUESTION:  Condo financing has been very tough for buyers over the last 10 years due to association lack of reserves, condo buyer/renter ratios , special assessments etc. Can you tell me what has recently changed in lending options for borrowers interested in purchasing a condo?
ANSWER: We are recently seeing updated programs from Fannie Mae allowing higher Combined Loan to Values financing up to 90% for Primary Condo purchases, 75% for Second homes and most recently up to 75% as well for Investment property with just a Limited Condo Review in Florida. The Limited Condo Review is established of a Condo questioner with just 7 questions and does not require a Profit and Loss to identify the Reserves of the Condominium.
Established Condos Limited Review Financing ( Fannie Mae) – Florida Properties:
Max 75% LTV/ 90% CLTV/90% HCLTV for owner occupied properties
Max 70% LTV/ 75% CLTV/75% HCLTV for second homes
Max 70% LTV/ 75% CLTV/75% HCLTV for investment properties
QUESTION: What can condo buyers expect to put down as a down payment in percentage terms?
ANSWER: A Condo Buyer can expect to put as little as 3% with the new Freddie Mac – HomeOne program for 1st time Home Buyers and 3% as well with a Fannie Mae loan. These low down payments are available for Condominiums that are able to be approved with a Full Condo Review process.
QUESTION: What kind of condo buildings are the easiest to finance?
ANSWER: The Condo Buildings that are the easiest to finance are those that meet the guidelines required by Fannie Mae and Freddie Mac. These Condo Buildings  will have the required Ratio of Homeowner 51% to Tenant 49%, Less than 10% of ownership by one entity, At least 10% reserves of all HOA income both Monthly and yearly, No more than 15% of the unit owners can be more than 60 days delinquent, Total space that is used for Nonresidential or commercial purpose cannot exceed more than 35%, as well as other questions that are asked in the Full Condo Questioner. With Limited Review of a Condo building if the borrower has the required down payment the process will be fairly easy with a lot less requirements that the Condo Building needs to have.
QUESTION:  As a lender, what is the main problem borrower(s) encounter when applying for a loan on a condo
ANSWER: Most borrowers need to require and research more on the Finances and the complete condo project to insure that they will able to obtain financing. Borrowers should be requesting from their loan officers a copy of a full condo review questioner and limited review questioner to be familiar on what a condo project needs to have in order for the borrower to obtain Max Financing. This will allow them to ask the right questions to their realtors and to the Associations. This is the key to closing on a Condo Unit.
QUESTION: If you could tell buyers to do two things before they make an offer on a condo and they will need a loan, what would those be?
ANSWER: First, get pre approved by a Lender before any offer. Know what products are out there for Condo purchases and if they qualify. Second, find out about the Condo Project. Ask questions about the Association and how solid the Reserves are and if the building meets Fannie and Freddie Mac Guidelines.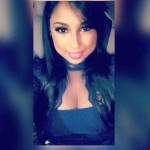 Isaura Enamorado, Branch Manager | NMLS# 1370387
Office:   786-420-6277 Direct:  305-542-8675  Fax:      786-452-8342
2100 Ponce de Leon Blvd, Suite 1240 Coral Gables, FL 33134