Realtor Roundtable: Q&A with Local Top Producers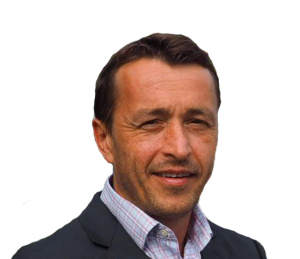 With an ever changing real estate landscape in South Florida, we have reached out to local Top Producers for feedback on where they see the South Florida real estate market going. Here is a recent "interview" with Michael Bibrfrom Biscayne Real Estate.
QUESTION: What do you feel is driving the sales price increase or decreased in different markets?
ANSWER: The main driving force behind current price changes remains a supply of new homes and condominiums. What has changed though is that many buyers have switched their focus to older vintage condominiums, single family homes as well as considering neighborhoods undergoing gentrification in order to increase their returns. Typically, pre-construction condo pricing has offered a "discount" compared to a purchase of  already built unit but overtime a double digit annual appreciation has become such a norm or expectation that many Brickell pre-construction projects currently selling or at least trying to sell at 100% premium over existing resales. We survey 8 different Miami neighborhoods in which single family homes have average inventory levels of 10.7 months compared to condominiums at 24.4 months.
QUESTION: What geographical areas of Miami-Dade County do you see as areas of opportunity right now for buyers for condos ? for single family homes?
ANSWER: Although I have been surveying only a portion of Miami-Dade County I tend to recommend neighborhoods with low inventories such as East Kendall (5.6 months), Palmetto Bay (5.8 months), or Miami Shores (6.9 months) when it comes to single family homes in $560K-$570K range. On the other hand up-and-coming neighborhoods with a story to tell make great investment opportunities, for example Opa Locka with 6.4 months inventory and 26.3% median price increase from 2017 to 2018. Opa Locka recently completed Amazon fulfillment center added 1,000 new jobs to the area. Allapattah has been somewhat forgotten neighborhood considering the number of hospitals and medical facilities located there and its proximity to Brickell and Downtown.
QUESTION: Which particular buildings do you feel are great buys right now as either investments or primary homes?
ANSWER: I would not want to recommend any specific buildings but as you can see in my latest condo report, Coconut Grove followed by Sunny Isles have been the neighborhoods with the strongest gains from 2017 to 2018. It is equally important to note that in my October report I analyzed gross rent multiplier for waterfront and non-front properties and surprisingly all non-waterfront condo buildings (in Aventura, Brickell, Sunny Isles, and Miami Beach) had significantly lower GRM meaning better investment) than their waterfront peers.
QUESTION: What area of real estate do you focus on?
ANSWER: I have worked for many years for a real estate developer and multifamily real estate investor wearing many different hats finding and underwriting deals, managing residential brokerage offices and commercial properties. This led me to realizing that I love real estate but I refuse to commit to a single product. I look at a half century old single family home and come with potentials the same way I look at a dilapidated warehouse. The real estate fundamentals remain the same across all products. My company is fairly young compared to others but we want to provide market data that's easily accessible and understood. Our website is currently being completely revamped but hopefully these reports will be soon viewable on the website for many other neighborhoods as well.
QUESTION: What would you say is your greatest strength as a realtor when working for your clients?
ANSWER: I analyze the numbers and advise each client as I would a family member even it means killing a deal if in my opinion the purchase or sale is not in their best interest. Buying real estate is typically a largest purchase most of us make in our lifetime and even if the intent is to purchase it as primary residence, investment approach should be considered.
Michael Bibr, Realtor
Biscayne Real Estate
305-458-4140  mbibr@biscaynere.com