Real estate buyers and investors should leave nothing to chance in 2018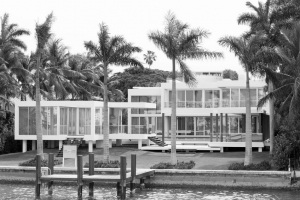 South Florida's unique and challenging real estate market also offer unique opportunities for real estate investors to get ahead of potential problems and thrive. Having an excellent closing team on your side can also facilitate the journey and we strive to be just that resource for our clients – a problem solving partner for you. Here a few tried and tested tips to make your deals stay on headache free in 2018:
Stay on top of contract deadlines: With limited inventory, we have seen many sellers make a demand on escrow deposits for buyer's failure to timely obtain financing or conduct inspections. Cover yourself and send your buyers their deadline dates.
One simple sentence:  "Seller to close out any open permits, code or building violations prior to closing" can save hundreds of hours and thousands of dollars post closing.
Make sure the title company orders a lien /code violation /open permit search :What is known as the "Lien search" is actually a code/ municipal /open permit search and is a must, even on condos. Those pesky violations can amount to tens of thousands of dollars and numerous hours of work post closing.
Protect your escrow deposit: Sellers can and will claim deposits due to blown inspection deadlines or carelessly handled financing.
Read the condominium /homeowner association documents carefully: Make sure you read the Condo/HOA documents and the Condo Estoppel Letter. These documents contain important information regarding rules, maintenance fees, parking space numbers, number of associations and whether any special assessments are in place or being contemplated.
FIRPTA (Foreign Investment in Real Property Tax Act ): The rules changed in 2016.  As a general rule, the withholding rate for foreign nationals selling U.S. real estate  has increased to 15% unless exceptions apply.
Additional resources
5 things every condo buyer must know
Does FIRPTA apply to my seller
Emphatic tips for borrowers from a seasoned title agent
Questions? Please contact us at 305-271-0100 or email  or get quote.