Spring into your Spring deals with a reliable and experienced Miami title company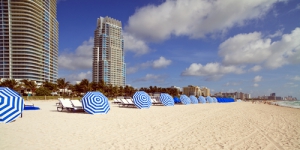 What do you need this Spring to get your deals done?
A reliable and experienced Miami title company ready to provide the following services:
Complimentary remote escrow deposit or prepaid Fedex Label to facilitate escrow monies
Complimentary, no obligation contract review
After hours/Weekend access to Title Agent/Attorney ready to answer questions while you are getting your deals done
Fast title search
Complimentary contract transaction calendar , upon request
Remote closings, when available at client's convenience
Complimentary wire transfer of commission check or Fedex
Reasonable closing fees
Fast Get a Quote
Established in 2004, The Closing Company Title & Escrow,  a licensed and bonded title insurance and escrow agency has conducted over 5,000  closings in Florida and received the Top Performer Award  from Fidelity National Title for five years in a row.  The company  is located in Miami, Florida  but the company services the entire state of Florida seamlessly.  The company provides the highest quality title and legal services to clients requiring real estate representation in Florida.   The firm's team includes a seasoned  transactional lawyer,  title agents and paralegals with collective experience in excess of 50 years. The areas of title practice include but are not limited to residential and commercial closings, commercial leases, mortgage agreements, refinancing issues, private lender representation or any other matters involving the sale or purchase of real estate. The Closing Company, Inc. is an agent for Old Republic Title  Insurance and Fidelity National Title Insurance and a member of  ALTA and the Florida Land Title Association. In addition, the company  received the most desirable rating of "low risk" from Secure Settlements, Inc., a national vetting provider for the loan industry. For more information call 305-271-0100.
Why buyers are better off going local when selecting a title company
What exactly does a title company do for you?